Phuket to Krabi by ship and road
At Ao Nang are no luxury hotels, at the famous Railay Beach south of Ao Nang several pretty beach resorts are located, all are quite far from Krabi town.
Vacation here are usually very quiet also in the luxury segment, if you want to have action and nightlife you better stay at Phuket around 200km to the north. Ko Samui is more or less within a similar distance as Phuket, its easy to take a bus for a trip.
Bangkok is about 10 hours with the bus and Krabi flights to Bangkok are available several times per day and take about one hour, here is a Krabi map
Weather in Krabi Thailand follows the same pattern as anywhere in southern Thailand. Dry and sunny from November to April. Wet, sunny and cloudy the rest of the years.
is one of the best vacation destination in the country. Great beaches, bizarre limestone formations, jungle trekking in the "hinterland", rock climbing, good food and excellent accommodations are waiting.
Here are pictures from Phuket to Krabi and other destinations in south Thailand.
A great tropical region, Phuket and Krabi pictures show it.
The area is around 1500 road km north of the equator and has all variants for a great drive. To the north west road travel ends in Ranong at the
opposite side is Kawthaung Myanmar. T
o the north the limit is somehow Hua Hin and to the south it's the border to Malaysia where the most important crossing is at Sadao's Danok.
Phuket Ranong Visa Run
Either rent a car, but you must return where you started, there is no drop off. When starting in Thailand it needs to make a official car paper translation other wise they wont issue insurance paper at the border to
Malaysia at Sadao / Danok
. The insurance is around Baht 1000,- for 1 month. Do it at the Thai side, the Malaysians are extremely lazy there.
Sadao Danok Nightlife Pictures
At Malaysian Border
The insurance booth at Sadao Danok is open from 8 am to 6 pm only and the border crossing is open from 5 am to 11 pm Thai time.
The best is bus travel, first from Phuket to Hat Yai ( 7 hours) or Danok, after to Penang or Kuala Lumpur and from there to Singapore. Busses are quite low priced and very comfortable, average speed is around 70 km / hour. Naturally through the airport it works faster.
You could make stopovers at Phang Nga Bay, Krabi, Phi-Phi, Trang, Ko Tarutao, Hat Yay, Songkhla, Langkawi Island, Thaman Negara National Park (Malaysia), KL and Melaka.
For traveling to Bangkok are two possibilities one is via Surat Thani (Ko Samui is close by) and the other is along the coast via Ranong, this is popular for the visa run to Kawthaung.
Phang Nga Bay
Islands at Phang Nga Bay
Phang Nga Bay Islands
Phang Nga Bay Kayaking
Thailand cave trip at Ao Luk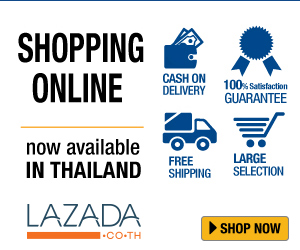 Ao Luk cave description
Limestone Caves at Ao Luk Krabi
Phuket to Krabi bus schedule
Visa Run to Ranong Pics
Kawthaung Myanmar Waterfront
On the road
View from Sarasin Bridge when leaving Phuket
Andaman Sea under the Sarasin Bridge
Family scooter
On the road in south Thailand
Beaches and islands in Krabi Province
Ao Nang and Railay Beach
Railay Beach and longtail boats
Phi-Phi Picture
Arriving at phi phi don
Krabi Island
Rock climbing at Railay Beach
Around Trang Thailand and the archipelago
Morakot cave on Ko Muk
Bus terminals and on the road
Hat Yai Bus Terminal
Hat Yai travel agent
Hat Yai travel agent
Thailand Malaysia Border
This border is closed from 11 pm to 5 pm Thai time, there is another road and train crossing a couple of kilometers to the west at Padang Besar. At the Phuket bus station transportation to Danok Sadao and Padang Besar is availabel, they start around 9 am and 9 pm.
Sexy Thai Showgirls
Sexy Thai Women
Sexy Thai Women
Around Khao Lak
Khao Lak Beach
Andaman Sea Travel
Khao Lak Beach Holiday Picture
Around Ranong
Surin Island pier south of Ranong
Road travel near Ranong
Buddhist temple
Mosque near Ranong
On the road to Bangkok
At Prachuap south of Hua Hin
Phuket Orchids